About: Mike Duggins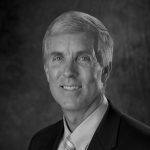 Chief Development Officer, Cru
Mike Duggins is Chief Development Officer for Cru, serving a team of development staff who were responsible for raising more than $119 million in organizational funds out of the total of $552 million in contributions to Cru in the U.S. last year. Mike and his wife, Susie, are missionary staff with Cru and have over 45 years experience in raising their personal support. Two of their three grown children also serve with Cru. Mike loves helping people "put themselves in the picture" of making a Kingdom difference through their generosity.
Posts by Mike Duggins:
No posts by this author.