About: Andrew Nobauer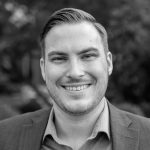 STPD Manager, CCO
Andrew has been a Manager of Missionary Support Raising for CCO since 2015. He served as a campus missionary for five years before moving into his current role at CCO's National office. He manages the training, coaching, and monitoring of CCO's Ministry Partner Development and has extensive experience in helping staff members get Fully Funded. He has been living on support for nine years and currently resides in Ottawa, Canada.
Posts by Andrew Nobauer:
No posts by this author.