About: Jessica Wood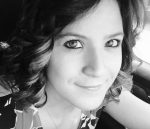 SRS Director of Communication and Project Management, Center for Mission Mobilization
Jessica Wood joined the SRS team in December 2016. Her family has lived on support since 1999. She has grown up in and around the Center for Mission Mobilization and Support Raising Solutions as her father, Dave Flynn, has been on staff.
Posts by Jessica Wood:
No posts by this author.