About: Meghan Craig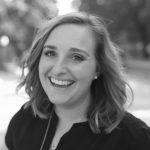 Campus Minister and Ministry Partner Development Coach, Texas Baptist Student Ministries
Meg Craig serves as a Campus Minister and Ministry Partner Development Coach for Texas Baptist Student Ministry (TXBSM), a campus ministry movement on over 120 college campuses, where she is helping shift the culture from budget-driven to vision-driven. Meg has been raising her own support since 2016 where she has planted two campus ministries as well as trains and coaches new BSM staff who are raising their own salary. Meg functions best in the sun. If you leave her indoors too long she wilts.
Posts by Meghan Craig:
No posts by this author.