About: Ryan Williamson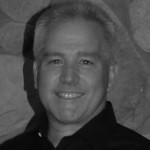 Coordinator of Missionary Care and Development, Word of Life Fellowship
Ryan Williamson serves with Word of Life Fellowship in missionary care and development mobilizing new missionaries around the world and helping them raise support in their own countries. Ryan and his wife of 23 years, Melissa, have served on support for nearly 22 years. Word of Life is an international youth ministry with more than 1300 missionaries in 68 countries, with only about 15% from the United States.
Posts by Ryan Williamson:
No posts by this author.