November 8-11, 2021
Orlando, FL
Resonate. As believers, what resonance are we matching? What are we tuned to? Join us to dig deep into what it means to align with Christ globally, organizationally, and personally — to RESONATE with Him.
If you are an executive, support raising trainer, coach, or team leader, this is the conference for you. Come resonate with us as we strive for resonance with God.
Register Now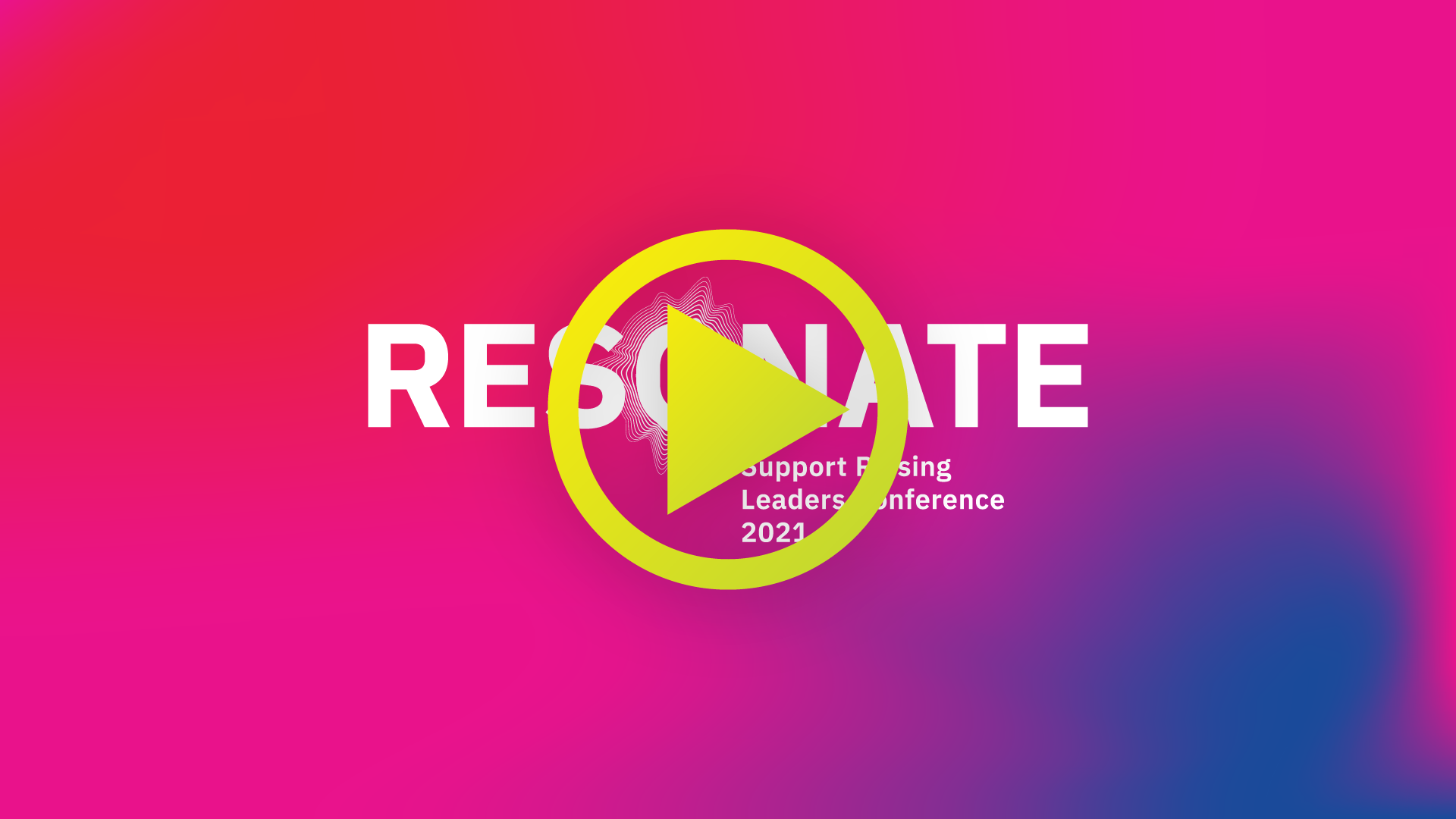 Format
Working Labs
Work alongside peers to tackle the problems we have in common.
Keynote Speakers
We enlist gifted and diverse speakers from a variety of ministries who have decades of experience in support raising.
Networking Opportunities
Build relationships with peers from other organizations seeking to lead, train, and coach their staff in support raising.
Informative Workshops
Breakout workshops are designed to help you go deeper into different leadership roles. They are divided into different 101, 201, 301 levels to offer opportunities for growth no matter your experience.
Keynote Speakers
Workshop Tracks
New!

Organizational Fundraising

A new track for executive leaders and development teams to build proficiency in both organizational and staff fundraising strategies, as well as bring these two worlds together.
Culture and Systems
Create a healthy support raising DNA in your organization and construct a framework of essential policies, principles, practices, and personnel to effectively guide your staff to thrive in their support raising.
Coaching
Develop a proficient team of knowledgeable and caring support raising mentors at every level of your organization to help your staff get fully funded—and stay there!
Training
Identify the tools, resources, and strengths you need to take your support raising instruction to a new level, sharpening your skills by learning from other experts.
Minority & International Fundraising
Some communities face greater challenges in the journey of raising support. Adapt, grow, and discover new ways to help your staff.
The Caribe Royale
Spanning 60 acres, Caribe Royale blends home-style comforts with unbeatable hotel amenities for the ultimate Orlando, FL experience. You can lounge by our pool, indulge in luxurious spa treatments, enjoy poolside dining, reserve a bicycle and explore the area, and much more!
Pre-Conference Training for Coaches
Coaching is one of the biggest felt needs in the world of support raising. We are offering a special Pre-Conference Training to help both brand new and experienced coaches grow to become agents of transformation! This will be the opening to SRS's MPD coaching certification (coming soon). Come experience a four-hour practical training before the whole SRLC kicks off. Also included is follow-up cohort meetings as you put your coaching skills into practice.
Prerequisites
In order to gain a shared conceptual foundation and be able to participate fully, we ask that you complete some prerequisites. The Pre-Conference Coaching Training is for those who are either currently in an MPD coaching role or those who would like to begin coaching others. It is designed to go hand-in-hand with SRS Bootcamp which is why you need to have attended a Bootcamp or comparable support raising training within the past 4 years. Other prerequisites include:

Have raised support and been fully funded
Can identify staff that would allow you to coach them
Register by selecting the "Pre-Conference Coaching Training" option when you register for the conference.
Schedule
Sunday, November 7
Pre-Conference Registration
4:00–6:00
Monday, November 8
Pre-Conference Registration (Continued)
8:00–12:00
Pre-Conference Coaching Training
1:00–5:00
Conference Registration/Hotel Check-in
3:00–7:00
Dinner (on your own)
5:30–6:30
Conference Welcome Session
6:30–8:30
Refreshments/Networking
8:30–9:30
Tuesday, November 9 & Wednesday, November 10
Breakfast (on your own)
7:30–8:30
General Session
8:30–9:45
Lunch (included)
12:30–1:30
Free-Time/Networking/Team Building
3:15–5:30
Dinner (included)
5:30–6:30
General Session
6:45–8:30
Refreshments/Networking
8:30–9:30
Thursday, November 11
Organizational Fundraising Q&A
8:00–9:30
Breakfast with the Experts
8:00–9:30
SRS New Content Reveal
8:00–9:30
Facilitator Updates (lunch included)
10:00–5:00
Register
$599
Lunches and dinners included
Discounts and Add-ons:
Staying at Caribe Royale or Orlando Metro resident

(-$100)

More info

This discount is only for those who are booking their hotel stay for the Support Raising Leaders Conference at the Caribe Royale or for those who live in the Orlando Metro area and are commuting from home.

Pre-Conference Coaching Training

(+$200)

More info

Join a cohort and become a better support raising coach for your staff. The Coaching Training includes 4 hours of training during the Pre-Conference and several follow-up cohort meetings in the following months as you put your training into practice, led by coaching experts. Requirements: Attend a Bootcamp or comparable support raising training within the past 4 years; have personally raised support and been fully funded; identify staff that would allow you to coach them.

Extra Meals for Non-Attendees

(Extra Lunches +$43 each,Extra Dinners +$60 each)

More info

Meal vouchers are for guests and spouses not attending conference. If your guest or spouse is attending the conference, they must submit a separate registration. Conference meals included with registration are two lunches and two dinners. All vouchers valid for either lunch or dinner Nov 9-10 only.
Register Now
Lodging
at Caribe Royale
Queen Suite
Sleeps 2-6*
$149/night
King Suite
Sleeps 2-4*
$149/night
Two Bedroom Villa
Sleeps 4-8*
$324/night
* Suite rates quoted are for the first 2 guests, and Villa rate is for 4 guests. $15 per night will be added for each additional person occupying a room.
Reserved room blocking ends October 15, 2021
Parking: $12 + tax per day for attendees staying at Caribe Royale (unlimited entry/exits). $15 + tax per exit for attendees not staying at Caribe Royale.
If you cannot book for any reason, please call (800) 823-8300 and tell them you're with the Support Raising Leaders Conference.
Book Now
100% COVID-19 Refund Policy:
We realize there is much uncertainty these days due to COVID-19. If you or your organization feels it necessary to cancel your attendance at the Support Raising Leaders Conference in November 2021 due to COVID-19 restrictions, then we will issue a full refund if the cancellation is made 30 days prior (October 8) to the conference.
REFUND/CANCELLATION POLICY:
If you must cancel or want to transfer to someone else within your organization, you may do so minus a 50% charge before October 8. After October 8, no refunds or transfers are allowed. No refunds on exhibitor/sponsor tickets.