About: Brooke Waresak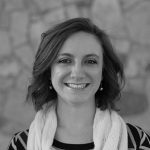 Website:
Profile:
Brooke Waresek is the MPD Training Manager for The Navigators. She has been on staff with The Navigators for seven years. Brooke directs new staff funding training and oversees the development and implementation of funding training throughout The Navigators. She lives in Colorado Springs, Colorado, and serves at The Navigators U.S. Headquarters alongside her husband, Tyler. Brooke enjoys helping new staff grow in their understanding of biblical fundraising and spending time in the great Colorado outdoors.
Posts by Brooke Waresak:
No posts by this author.