About: Catherine Morgan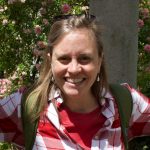 Website:
https://catherinesletters.com/
Profile:
Catherine Morgan and her husband, Michael, have been having adventures serving Christ in Colorado together since 1999. She's the mother of three teenagers, the author of Thirty Thousand Days, and blogs about eternal perspective at catherinesletters.com. God has graciously provided all of her support needs for over 20 years.
Posts by Catherine Morgan: