Episode3
Aim High!
First 100 Days Ep 3 – Aim High! w/ Ellis Goldstein
This week we discuss how to keep your momentum consistent instead of overwhelming or sporadic. Lean in to the busy schedule, and find your rhythm!
Article3
Don't let progress slow you down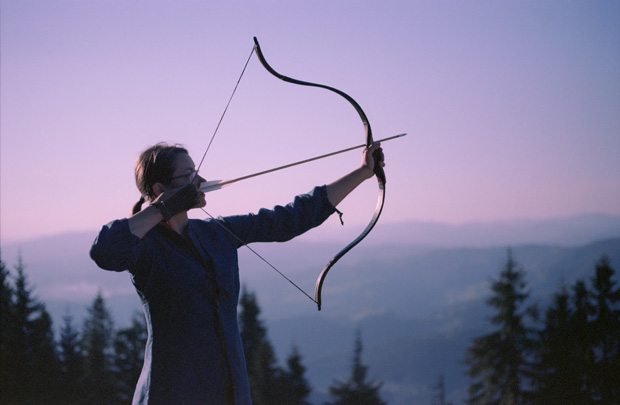 You have worked toward becoming organized. You have prioritized your schedule. You have started making regular phone calls, and have even had some appointments. There seems to be a ripple effect, and the waves might have started overlapping. Yes! You are starting to see the effects of the Big Mo'!
The temptation here is to let up, but now is precisely when you need to make good use of your time and tools. Press into the process and let it work to help you be spiritually healthy, vision-driven and fully funded!
"And let us not grow weary of doing good, for in due season we will reap, if we do not give up." –Galatians 6:9 [ESV]
One of the most important pieces of your support raising process is to regularly sit with people face to face, introduce them to the vision, and invite them to participate in seeing it become a reality. It's an honor we don't take lightly.
During Bootcamp, in Session 18, we discussed how the waves of phone calls, meetings, and follow-ups will soon begin to overlap, which is why we took the time to clear the decks of our schedules and set those appointments early each week. Are you feeling those waves? Lean in!
Find your rhythm
We encourage you to set a radical minimum goal for the amount of appointments you will have each week. Your capacity for face-to-face meetings each week may be higher, especially if you are raising support full time, but we encourage everyone to strive for 6 to 10 appointments per week. This is where your commitment to prayer and organization is going to bring fruit. If you're raising support full time, a good minimum goal is 10 face to face meetings per week, and six if you're doing this part time. Some weeks you can max out around 15, and other weeks you may have cancellations and struggle to get six. But if you average 10 meetings a week, you are on the fast track to heading to your ministry assignment quickly and fully funded.
Don't give up!
May God bless you in building your team of ministry partners,
The SRS Team
This Week's Self-Improvement Challenge
Does your administration process work for you? This is the perfect point to review and make adjustments. Remember the time management activity during Bootcamp where you put all the sticky notes on your head. It is very difficult to keep track of all the phone calls, voicemails, conversations, text messages, appointments, and follow-up actions. It's likely a waste of your time to simply keep it in a big spreadsheet. You need professional help. Make sure your support raising software does the heavy lifting for you, so you don't accidentally call the same person twice who told you no the first time…it happens!