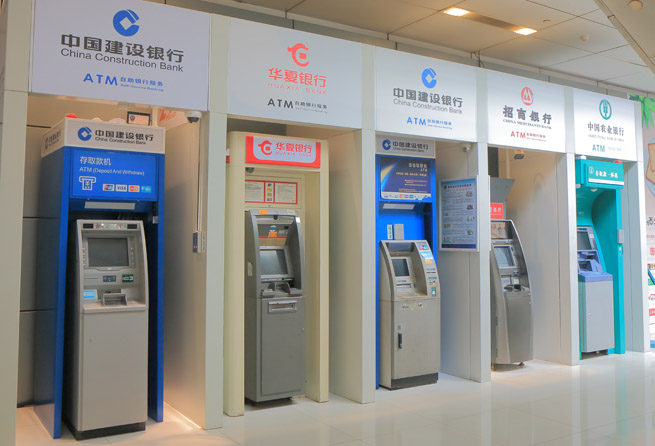 Missionaries are always on the move, so choosing a bank that understands and serves your unique international needs is an important step in preparing for your work abroad.
"For missionaries, it's vital to not only have support, but the right support," according to Aaron Babyar, President of Exago. "And finding the right banking partner is part of helping Christian workers become spiritually healthy, vision-driven, and fully funded."
"The right financial partner can make a powerful difference in your fundraising efforts."
To help you spend more time on ministry and less on banking, here are some missionary must-haves for choosing an international banking partner:
Online Access
When you're overseas, a physical bank branch often can't accommodate your unpredictable schedule.
Look for a bank with robust online banking features like those listed below, for convenient and secure account access wherever you are, whenever you need it.
Mobile Banking App
You need immediate account access at your fingertips, from any mobile device, at any time. While most banks offer apps with similar mobile services (account monitoring, check deposit and bill payments), look for extras like customized alerts. Alerts monitor and inform you of unusual account activity, balance limits and completed transactions—keeping you in-the-know when you're on-the-go.
Online Bill Pay
Eliminate late nights and late fees by paying your stateside bills automatically and on time with online bill pay. Then, take this convenience a step further, with Person-to-Person (P2P) payment options that allow you to send, receive and request money from family, friends, anyone by simply using an email address.
Mobile Check Deposit
You need quick, easy check deposit options, so avoid trekking to your stateside ATM or sending snail mail from abroad by using your phone or tablet to deposit checks in a flash. Mobile Check Deposit lets you snap a photo of your check and to deposit it directly, and safely into your account. Look for options with high-limit deposits and no fees.
International Wire Transfers
If you live abroad, you are no doubt familiar with "the missionary shuffle", the monthly wire transfers to shift funds from U.S. to foreign bank accounts. Processing wire transfers can be costly and time consuming with most banks, often requiring a visit to a transfer location. You need a bank that supports convenient, secure online wire transfers without high fees.
Debit Cards
Most missionaries in cash-based countries live out of an ATM, and the others use debit cards as frequently as cash. It's important to find a bank that adds no ATM fees or international exchange fees to your transactions. Also look for high daily withdrawal limits and a fast-and-easy process for increasing daily limits if you need to pull large quantities of cash out for major purchases.
Credit Card
Even if you never carry a credit card balance, as a missionary, you still need a card. In case of emergencies, it's wise to have immediate access to large amounts of money. Also, using a credit card can be much safer than a debit card for international online purchases, as most credit cards protect you from fraudulent purchases, and most debit cards don't. Many cards charge no annual fees and no interest fees, but look for a card also offering no international fees—it's a little harder to find, but a lot more economical for overseas spending.
An important part of SRS training is partnering with people and organizations that will benefit your long-term ministry goals. This includes choosing a banking partner that's as committed to ministry as you are.
At ECCU missions is our mission. For more than 50 years we have supported missionaries and sending agencies, so we know the unique nature of international ministry. We realize that missionary banking activity often raises red flags at other financial institutions. We also understand the necessity of banking in high-risk countries, the need for frequent and large ATM withdrawals, and the necessity of frequent travel. That's why, at ECCU, we tailor accounts and services to meet missionaries' needs.