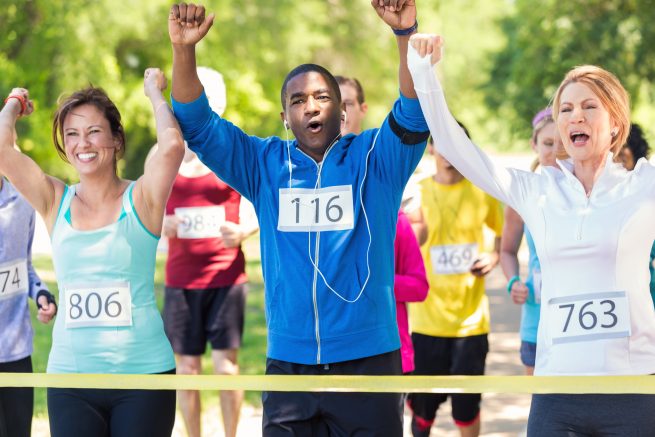 On every sports team you have key roles. You have the coach who creates and executes the game plan and calls the plays. You have a team captain who does whatever it is that team captains do. You have your key positions like quarterback and pitcher. But I am always most impressed with that guy who is rallying other players at the start of the game, giving pep talks on the sidelines, whose energy raises everyone's spirits and abilities.
If Ministry Partner Development (MPD) is a team sport (which I think it needs to be), I call this person the MPD Champion.
Ten years ago in Cru we started thinking about what could make the greatest impact at the field level with staff support. More MPD coaches? More policies? Better metrics? No, we needed something more organic, something more tied to local teams and definitely not something top down. We landed on a team role called the MPD Champion.
The MPD Champion is a person who 'rallies the troops' towards full funding. This person is someone who has seen MPD success and wants others to win too; who is empathetic towards teammates with financial struggles and wants to step in to help, to be an advocate. As we suspected, adding the MPD Champion role has been one of our most successful MPD initiatives.
To find MPD Champions, we came up with a game plan.
Win the Leaders
First, we needed leader alignment. If the team leader is not on board, game over. This is not a role a team leader has to fill, and we are glad for that. We don't want anyone to serve out of obligation because chances are, they won't do a good job.
To create alignment, we asked team leaders a few questions to cast vision:
How might it change your team dynamic if your staff no longer complained about support?
What would it be like if your staff never left their assignments because of funding issues?
Since team MPD health is your responsibility, would you be open to something that would take that off your plate?
And we clarified that assuming the role of MPD Champion would not take their staff person away from their current responsibilities.
Recruit the Champions
With the approval of the team leader, we engaged potential MPD Champions. Here again, we cast vision. We asked:
Would you like to help your team experience the Lord's love, provision and faithfulness?
Would you like to be an encouragement to those who are facing MPD challenges?
Would you like to help your teammates be fully engaged in the mission?
Then consider having that kind of impact by being an MPD Champion!
Resource the Champions
Finally, for our MPD Champions, we resourced them. We provided tools and ideas and even scripted what to share in staff meetings during their 'MPD Moment.' Part of this was quality control on our part. But also, we wanted to be sure the role was easily doable and did not require a lot of extra time.
---
For more specifics, I asked one of our MPD Champions a few questions. Becky Duffield serves with Cru on the campus of Moorehead State University in Kentucky.
What do you like about the MPD Champion role?
I love my team and am glad I can serve them in this role, to ensure that MPD is on our minds so we can pursue being fully-funded and financially faithful together. It's a small time investment with so much impact! I love helping people, and the MPD Champion role utilizes some of my unique giftings.
How do you think the role has benefited the team?
Honestly, just getting us talking about MPD has been significant. We make MPD a regular and ongoing topic of conversation so as to create healthy MPD perspective and practices. And not just talking about it, but doing it! I am committed to helping our team have good MPD habits and executing an MPD strategy throughout the year.
What do you do exactly? What does it look like to be an MPD Champion?
Twice a month I get 10-20 minutes in our staff meetings to talk about MPD or financial stewardship. I receive prepared content from our MPD leadership. I help people with prayer letters, talking through MPD goals and personal budgets, and share practical ideas. I also share MPD success stories with my team to remind us how the Lord is providing for His workers.
We have more work to do to see people like Becky on every team. But we are hopeful and really believe the MPD Champion role will have significant impact on the long-term MPD health of our staff.