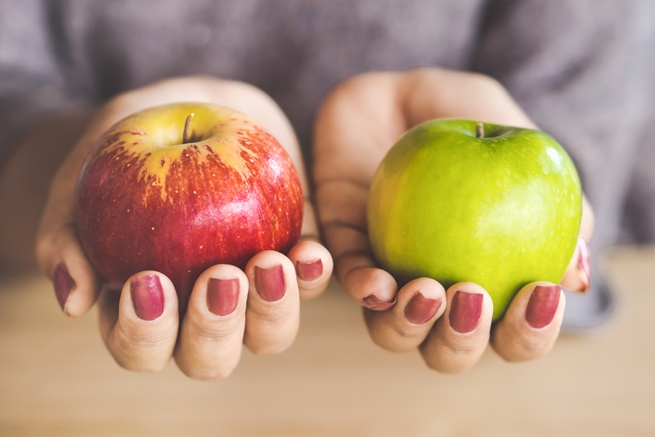 A number of years ago, someone put a copy of Henri Nouwen's booklet "A Spirituality of Fundraising" in my hands. Near the beginning of the piece, Nouwen says, "From the perspective of the gospel, fund-raising is not a response to a crisis. Fund-raising is, first and foremost, a form of ministry."
At the time, I had found myself in a fundraising role for Wycliffe Bible Translators USA, an organization dedicated to helping people from every language understand the Bible and be transformed. This was in addition to my own personal partnership development. Maybe you can relate? I was being asked to do something for which I felt very ill-equipped.
Rarely does someone grow up thinking, "I want to be a fundraiser!" I've never heard someone at a high school graduation open house declare that they plan to go off to get their master's in philanthropic studies in order to lead capital campaigns. Most of us fall into fund development through a series of events that we didn't foresee. When you joined your mission, did you intend to get involved in inviting others to give to your organization, apart from maybe just doing the bare minimum to launch your personal ministry?
However, what I have seen time and time again is how God takes our personalities, skills, and experiences and uses them to further his mission through organizational fundraising — even when it's not what we signed up for. Here are three key topics that I see being raised when comparing organizational fundraising and personal partnership development.
1. "Organizational development is too transactional."
I have heard the argument that inviting donors to give to an organization seems rather impersonal or transactional as compared to personal partnership development (which tends to be highly relational). The truth is, fundraising for ANY purpose can be transactional. My wife and I once decided to join the financial partnership team of a long-time friend who was starting out in ministry. We emailed to let her know we were joining her team, then set up a recurring monthly gift. We heard nothing. No thank you, no story of impact, not even a mass newsletter update. We stopped giving — and still heard nothing. Can personal partnership development be transactional? Yes.
Can organizational fundraising be relational? Absolutely! (I'm not sure I'd want to be doing this if it weren't.) I would argue that there is no other way to fundraise that can be a ministry to donors. Strong, ministry-minded organizational fundraising professionals look for every opportunity to create relational touchpoints and truly minister to donors. Those touches could include an appropriately segmented mass email, a personalized thank you note following a gift, or a phone call just to catch up. Relationships should always be part of the equation!
2. "It's all about money."
Wycliffe USA has been engaged in a process of evaluating our work with churches over the years. One sentiment that we often heard from churches was that they felt that mission organizations and missionaries themselves just wanted the churches' money, prayer and people. In other words, "Pay, pray, then get out of the way." I'm guessing that if we were to survey individual missionary partners, we might hear something similar. Maybe, "I only ever hear from the missionary when they need money." (I shudder to think that some of our family's own personal partners might say that about us, but they might. We're not guilt-free on this one!)
This is a trap that is easy to fall into. We get busy with the other facets of our ministry and neglect our partners until we get our monthly statement and realize it's been trending downward. Then we think, "We need to get out another newsletter!" Or an organization realizes their ability to sustain the ministry will only last another six months unless things turn around financially. "Time to launch a capital campaign and reach out to all those donors we haven't talked to in years!"
Regardless of whether we are looking at personal partnership development or organizational fundraising, it is NEVER all about money. It is about stewardship. Stewardship not just of funds, but of relationships. Donors and partners are children of God that we love, and because we love them, we invite them to join us in ministry. But we also steward the funds they entrust to us, and report back on the impact those funds made. When a donor hears from you, it should not always be an invitation to give money. Share the highs and the lows from your ministry. Ask about their family and ministry. Share a video from colleagues or beneficiaries of your work. Empathize with them through life's challenges. The relationships between missionaries and partners, and organizations and donors, should be mutually life-giving partnerships.
3. "You shouldn't ask for money."
In Steve Shadrach's excellent book "The God Ask," he asks, "What if you were to start viewing yourself as a mobilizer? Not just moving people's finances from one bank to another, but moving their hearts from a temporal focus to an eternal one. Don't be satisfied with just becoming a treasure transplanter, but stretch out there to mobilize your supporters for kingdom purposes."
What an amazing privilege it is to be in a position to be able to inform God's people about how he is moving around the world and invite them to participate! To mobilize for eternity! This is not something to shy away from or feel guilty about, whether it is for your organization or for your own personal partnership development. Potential partners want to make an impact through all aspects of their life, including their finances, so it is our role to help facilitate that!
I encourage fundraising professionals, and missionaries building their partnership team, to invite prospective donors to give:
● Without apology because God has called us to be a part of the invitation process, and because God may be calling them to invest.
● Professionally because they deserve nothing less.
● Without friction caused by outdated or clunky systems or processes.
● As part of a team to realize the impact of the gift — prayer partners, donors, project staff, etc.
● In the context of relationship which leads to a mutually life-giving partnership.
● Without guilt or manipulation. 2 Corinthians 9:7 says, "You must each decide in your heart how much to give. And don't give reluctantly or in response to pressure. 'For God loves a person who gives cheerfully'" (NLT).
We're in this together.
Whether you were thrown into this fundraising gig unwillingly or raised your hand eagerly, congratulations! You get to be a part of an incredible movement of God to stir hearts and change the world. While on the surface it may seem that missionary partnership development and organizational fundraising are very different, I hope you see that similar mindsets can be applied to both areas in order to achieve success. And when you question if you have the skills or grit to make it work, never hesitate to reach out to others in the fundraising community. I've discovered that while fundraising can be a hard and lonely job, there's always someone out there who might have a piece of encouragement or strategy for you that can change everything.
Which of these areas has challenged you? What other resources have you discovered to be helpful as you navigate organizational fundraising and partnership development in your ministry? Feel free to leave your thoughts in the comments below!