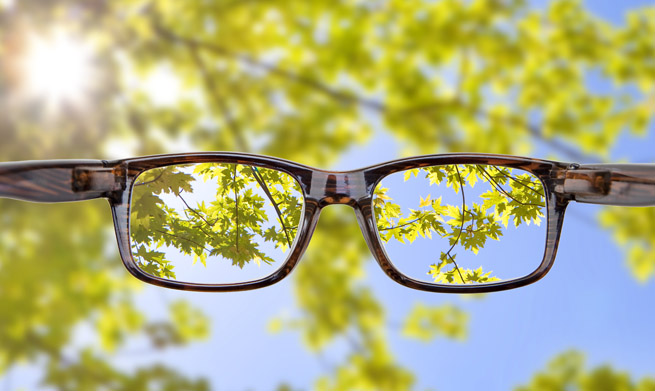 As a key leader in your ministry organization, you have an opportunity to shape the culture when it comes to Ministry Partner Development (MPD), and have a beneficial impact on both your staff and ministry partners/donors. In particular, there are two vital areas where your influence is of utmost importance.
Casting Vision
No one is more tuned in to the vision for your ministry than you are. When you multiply the number of people carrying forward the vision for God's ministry through your team, maintaining the clarity and focus of that vision can sometimes be a challenge. In other words…vision leaks! Yet when it comes to your team's support raising efforts, nothing is more important than the vision. It "paints the picture of a preferred future," and answers the two most critical questions: "Where are we going?" and "How are we going to get there?"
With your staff:
Regularly revisit your common vision to refresh the clarity with which everyone sees and embraces it. I encourage you to do this in a relational, engaging way so the consensus feels, "this is our vision," rather than, "this is his/her vision."
With your ministry partners:
Keeping them connected to the vision for the ministry is vital to their long-term commitment to generously partnering with you and your team. This is why your monthly newsletter is so critical. It is the simplest way to regularly share the vision of the common calling to which God has drawn all of you. You, as the leader, set the tenor for the value of the communication with ministry partners for the rest of your team. Establish accountability for your team to maintain the regularity of sending their monthly newsletters. An easy way to establish this is to ask them to include you on their newsletter mailing list.
Building Community
Being involved in ministry can be extremely difficult. Add to that building and maintaining a team of ministry partners, and it can feel, at times, like an uphill battle. Feeling like you're in it all alone can compound this challenge to the level of being overwhelming. So as a leader, let me encourage you to build true community so that both your staff and your ministry partners feel, "We are in this together!"
With your staff:
Make MPD something you regularly do together. This helps develop a healthy, positive culture and allows the group to help carry and lighten the load of each staff member. They can learn from each other, maximize each other's strengths and help to minimize each other's weaknesses. While each staff member has their own, unique ministry partners, this also helps set the mindset that they are partners for the common good and forward advancement of the ministry—the vision. A great method for doing this is to schedule regular—even monthly—MPD sessions during which each person works on their own MPD efforts (preparing newsletters, making phone calls to set up appointments, sending birthday/anniversary cards, etc.) in a collaborative environment that allows the sharing of ideas, questions, and even struggles. No staff member should feel "alone" in their MPD efforts. Additionally, in this community environment, lead them in doing some "theological reflection" on what has been happening in the ministry and how they can be encouraged by it. While some, at times, may feel they are pressing hard and not seeing much accomplishment, this reflection can help the group step back and look together at the kingdom results of your common efforts, answering with clarity their question, "Where is God at work in this ministry?"
With your ministry partners:
Help them feel like they are a part of a group effort to propel the ministry forward in the vision. Keep using your newsletters to regularly communicate, "We couldn't do this without you!" and, "Your investment really makes a difference!" But additionally you can use things like Facebook Groups, Ministry Partner Vision Weekends, etc. to develop an atmosphere in which everyone feels they are standing shoulder-to-shoulder with others in the effort to see the vision become a reality. It is important in building this community among ministry partners that you consistently communicate with them the results of what God is doing in your shared ministry. Telling the "results" stories helps to answer their question, "Where is God at work in this ministry?"